---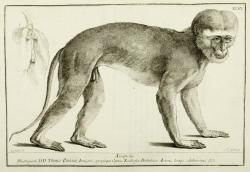 Deliciae Florae et Faunae Insubricae seu novae, aut minus cognitae species plantarum et animalium quas in Insubria Austriaca tam spontaneas, quam exoticas vidit, descripsit, et aeri incidi curavit Ioannes Antonius Scopoli.
Eur 12,000 / USD 13,200
The price shown on each item does not include V.A.T (Value Added Tax). As a result of the recent EU legislation we are required to charge our EU customers the percentage of V.A.T. charged by the customer's country of residence, unless they possess a V.A.T. registration number. Postage Additional.
Ticini, ex typographia Reg. & Imp. Monasterii S. Salvatoris, 1786-1788. 3 parts (bound in 1 volume). Folio (422 x 280mm). pp. (2), ix, 85; (4), 115; (4), 87, with 3 engraved frontispieces, 3 engraved title-vignettes, 3 engraved vignettes showing the Pavia Botanic garden and 75 engraved plates. Contemporary vellum, gilt lettered label on spine.
Gems of the flora and fauna of Lombardy, including native and exotic species which have lived there
"Gems of the flora and fauna of Lombardy, including native and exotic species which have lived there. Contains many type illustrations of importance. Each copper plate was executed at the expense of a separate patron. The book is very rare ..." (Wood 559); Pritzel 8558: "Aeusserst selten complett, indem einige Blätter bei der Einnahme von Pavia zu Grunde gingen"; Zimmer 565-566: "... the third (part) contains a discussion of the mammals and birds treated in Sonnerat's "Voyage a la Nouvelle Guinée", 1776, and "Voyage aux Indes Orientales et a la Chine", 1782, with short diagnoses and the first application of binomial names to the species ..." This luxurious folio is Scopoli's most beautiful work, and as Nissen indicates it is one of the few really great natural history books produced in Italy during that time. The author was professor of botany at Pavia and the above work was printed at the monastry of San Salvatore, Pavia. It is of greatest rarity in complete state as sheets of the work were destroyed during the siege and capture of Pavia. 9 plates show insects, 2 shells, 2 snakes, 4 fishes, 2 birds, 1 a monkey and 1 minerals, all other plates show plants. A very fine broad-margined copy in an attractive contemporary Italian binding.

Stafleu & Cowan 11.551; Nissen BBI, 1822.