---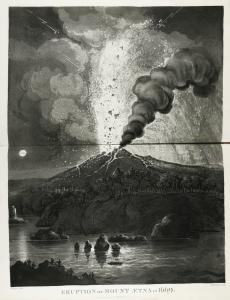 Botanical Extracts: or Philosophy of botany, being botanical and philosophical Extracts.
Eur 2,900 / USD 3,000
The price shown on each item does not include V.A.T (Value Added Tax). As a result of the recent EU legislation we are required to charge our EU customers the percentage of V.A.T. charged by the customer's country of residence, unless they possess a V.A.T. registration number. Postage Additional.
London, White, Johnson?., 1810. 2 volumes. Folio (460 x 320mm). pp. 1-308; (2), 309-574, with 2 engraved title-vignettes and 14 (some double-page) engraved plates. Together with: THORNTON, R.J. Elementary botanical plates, illustrative of the science of botany, but more particularly intended to illustrate Botanical Extracts, or the Philosophy of botany. (London, White, Johnson?, 1810). Folio. With 67 (some double-page) engraved plates. Contemporary uniform calf, richly gilt spines with gilt lettering, sides with gilt borders.
An attractively bound copy, all volumes with damp-staining at the lower margin. Our copy has the same number of plates as quoted by Stanley H. Johnson and his comment is as follows: 'These volumes constitute yet another part of the great Thornton bibliographical maze which still waits to be unraveled'. Robert John Thornton (1768-1837) was a British physician and botanist. His most famous work is his 'New Illustration of the Sexual System of Carolus von Linnaeus ... The Temple of Flora, or Garden of Nature ...' London (1799-) 1807, and probably the most magnificent English flower book.

Stafleu & Cowan 14.284; Johnson 744.